Home > Popular Themes > King Arthur

Framed Print of Vision of the Holy Grail appearing at King Arthurs Court 1470
Vision of the Holy Grail appearing at King Arthurs Court 1470
Vision of the Holy Grail appearing at King Arthur's Court 1470.
In stock!
Ships in 2-3 working days
Get it as soon as 20th August
Made in Australia
Pixel Perfect Reproduction
Made with high-grade materials
Carefully packed to aid safe arrival
Includes Free Shipping
Bulk discounts at checkout
info Info
style Choices
rate_review Reviews
local_shipping Shipping
verified_user Pixel Perfect

Framed Print of Vision of the Holy Grail appearing at King Arthurs Court 1470
Vision of the Holy Grail appearing at King Arthur's Court 1470
We are proud to offer this print from ©2003 Credit:Topham Picturepoint
TopFoto.co.uk in collaboration with TopFoto
TopFoto independent historic photographs and images all subjects and eras
© 2003 Topham Picturepoint
Media ID 11279952
0713322 , 0965578 , 15th Century , Arthurian Legend , British , Calligraphy , Camelot , Celtic , Christian Lore , Christian Mythology , Christianity , Courtly Dress , Crown , Decorative , Design , English Folklore , Fifteenth Century , Folklore , Great Britain , Holy Grail , King , King Arthur , King Arthur Of The Britons , Kings , Knight , Knights , Knights Of The Round Table , Lancelot , Lancelot Du Lac , Lancelot Of The Lake , Legend , Legendary , Lettering , Maillorie , Maleore , Manuscript , Mediaeval , Medieval , Meeting , Middle Ages , Monarch , Monarchy , Myth , Mythology , Page , Pages , People , Religion , Robe , Round Table , Royal , Royalty , Saint Graal , Sir Lancelot , Sovereign , Table , Text , Thomas Malory , Writing
15"x13" (38x33cm) Modern Frame
Our contemporary Framed Prints are professionally made and ready to hang on your wall
Pixel Perfect Guarantee
Made with high-grade materials
Uncropped Image 21.4 x 21.4cm (est)
Professional quality finish
Product Size 33.1 x 38.2cm (est)
Framed and mounted 9x7 print. Professionally handmade full timber moulded frames are finished off with framers tape and come with a hanging solution on the back. Outer dimensions are 15x13 inches (382x331mm). Available in white, black or wood-grain colour with a choice of black or white card mounts frames have a perspex front providing a virtually unbreakable glass-like finish which is easily cleaned with a damp cloth.
Product Code dmcs_11279952_8165_601
This picture is available as a Framed Print , Photographic Print , Jigsaw Puzzle , Canvas Print , Tote Bag , Photo Mug , Greetings Cards , Cushion , Metal Print , Fine Art Print , Mouse Mat
Watermarking does not appear on finished products
Categories
> Popular Themes > King Arthur

Full Art Print Range
Our standard Photo Prints (ideal for framing) are sent same or next working day, with most other items shipped a few days later.
Framed Print (AU$99.99 - AU$399.99)
Our contemporary Framed Prints are professionally made and ready to hang on your wall
Photographic Print (AU$14.49 - AU$99.99)
Our Photo Prints are printed on sturdy Archival Quality Paper for vivid reproduction and are perfect for framing.
Jigsaw Puzzle (AU$59.99 - AU$74.99)
Jigsaw Puzzles are an ideal gift for any occasion
Canvas Print (AU$99.00 - AU$549.00)
Professionally made, ready to hang Canvas Prints are a great way to add colour, depth and texture to any space.
Tote Bag (AU$49.99)
Our tote bags are made from soft durable fabric and include a strap for easy carrying.
Photo Mug (AU$24.99)
Enjoy your favourite drink from a mug decorated with an image you love. Sentimental and practical, personalised photo mugs make perfect gifts for loved ones, friends or work colleagues
Greetings Cards (AU$14.99)
Greetings Cards suitable for Birthdays, Weddings, Anniversaries, Graduations, Thank You and much more
Cushion (AU$99.99 - AU$109.99)
Accessorise your space with decorative, soft cushions
Metal Print (AU$49.99 - AU$189.99)
Made with durable metal and luxurious printing techniques, metal prints bring images to life and add a modern touch to any space
Fine Art Print (AU$54.51 - AU$213.81)
The next best thing to owning the original artwork, with a soft textured natural surface, our fine art reproduction prints meet the standard of most critical museum curators.
Mouse Mat (AU$29.99)
Archive quality photographic print in a durable wipe clean mouse mat with non slip backing. Works with all computer mice.
Customers also viewed these products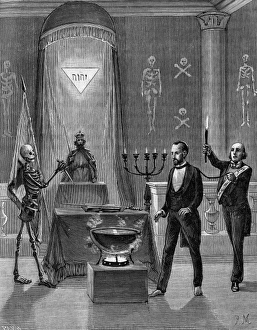 Initiation of the Sovereign Inspector General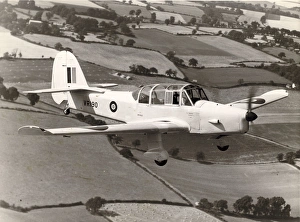 Percival Prentice T1, VR190
Autograph: William III, 1689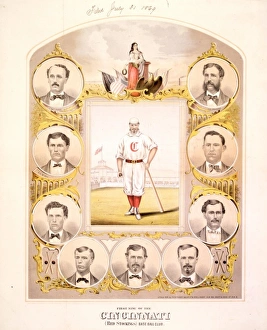 First Nine of the Cincinnati (Red Stockings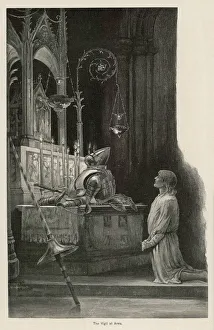 Knightly Vigil
Grand banquet, given by the citizens of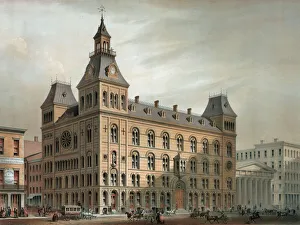 The Masonic Temple, Cincinnati, Ohio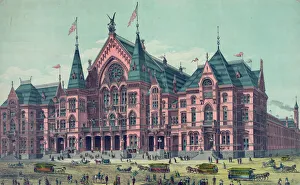 Cincinnati music hall and exposition buildings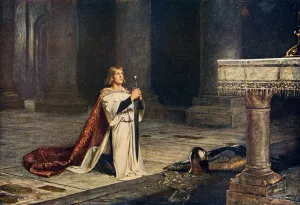 Aspirant knight keeping vigil of arms for entry
Crucifixion, c.1518 (oil on limewood panel)
Masonic certificate, 1785 (copperplate engraving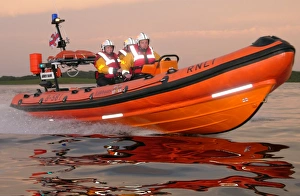 Enniskillen Atlantic 21 class lifeboat Andrew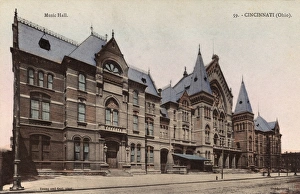 Music Hall building, Cincinnati, Ohio, USA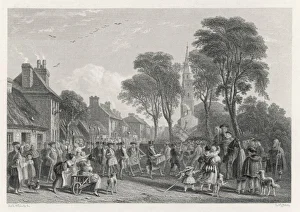 Scottish Masons Process
The Vision of the Holy Grail, 1891 (1934)

Knights Vigil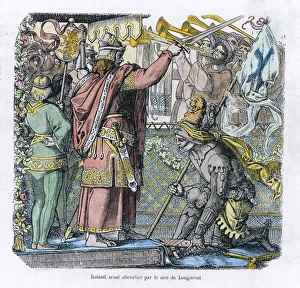 Roland Knighted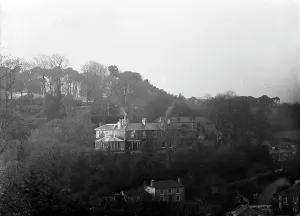 Goonvrea, Perranarworthal, Cornwall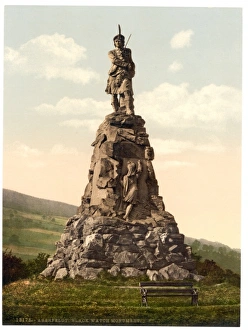 The Black Watch Monument, Aberfeldy, Scotland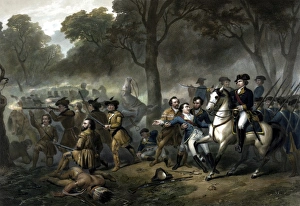 George Washington on horseback leading troops at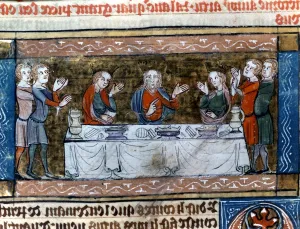 King Arthur on Whitsunday summons the companions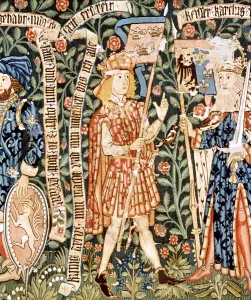 King Arthur as one of the Nine Worthies 1490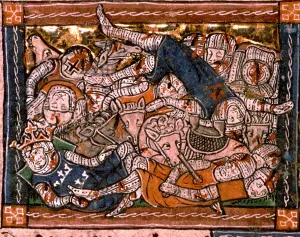 King Arthur, Battle of Camlann, 13th century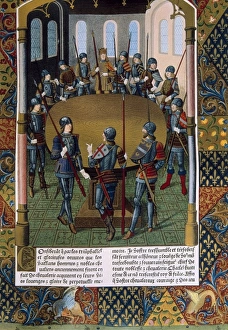 King Arthur and the Knight of the Round Table
Categories related to this item
Royal Families
2116 Items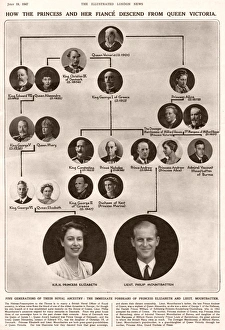 Duke of Edinburgh
635 Items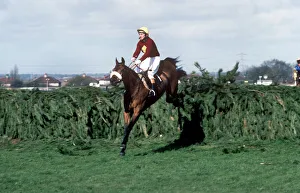 Horse Racing
1216 Items
Horses Related Images
30570 Items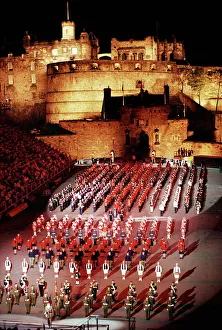 Edinburgh?
5351 Items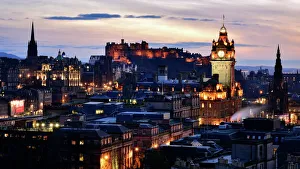 Edinburgh
5364 Items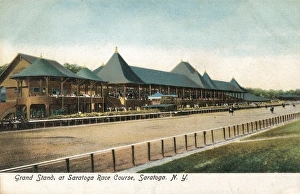 Racing
1774 Items
Popular items from those categories
A Royal Command Portrait at Buck Queen Elizabeth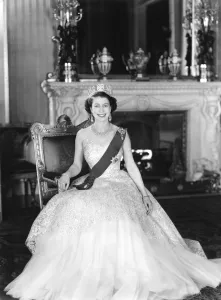 Portrait of Her Majesty Queen Elizabeth II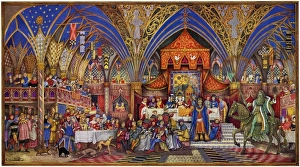 Sir Gawain and the Green Knight by William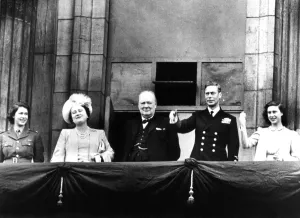 VE day. Winston churchill with the Royal Family
The wedding of Princess Elizabeth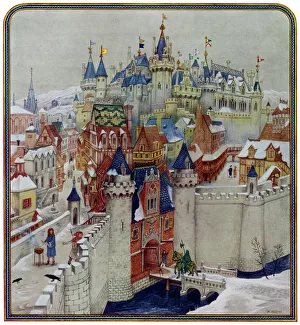 Sir Gawain and the Green Knight by William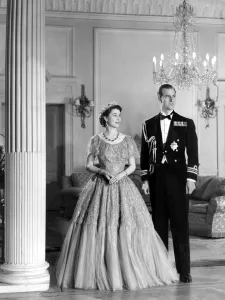 Queen Elizabeth II and Duke of Edinburgh 1952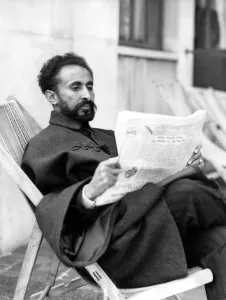 Emperor Haile Selassie I of Abyssinia is enjoying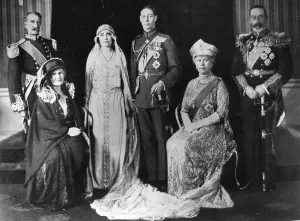 Elizabeth Bowes Lyon (Queen Mother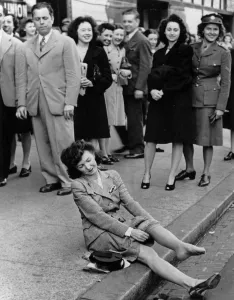 Plastics Nylon made as a substitute for silk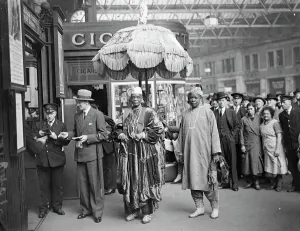 African ruler leaves thoughtfully to review under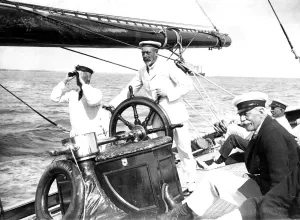 King George V as captain of his yacht Britannia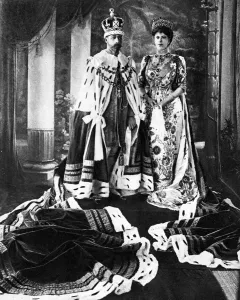 King George V and Queen Mary Pictured in crown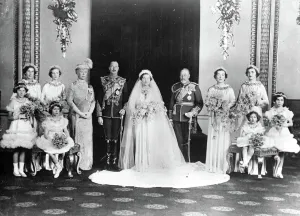 Royal wedding. HRH Prince Henry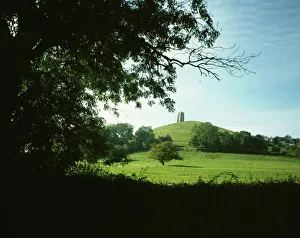 Glastonbury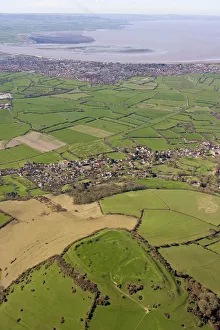 Brent Knoll 24572_017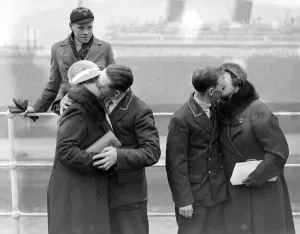 Return of Royal Scot at Tilbury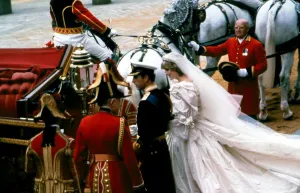 Wedding of Prince Charles and Lady Diana Spencer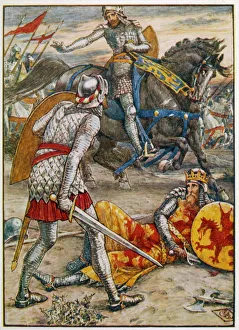 Lancelot Saves Arthur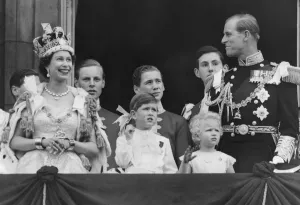 Queen Elizabeth II gestures as her husband Duke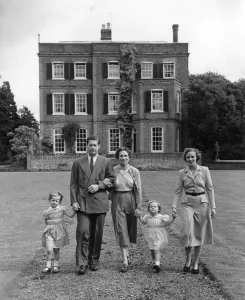 Taking a morning stroll in the garden of Ayot
The World s Largest Pie...... Denby Dale
Mussleburgh, Scotland: Members of Royal Company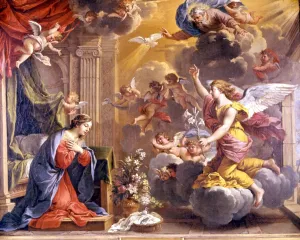 Annunciation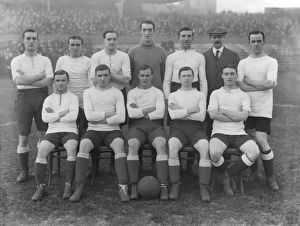 Tottenham Hotspur - 1913/14
Queen Victoria, the Prince Consort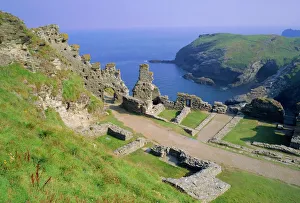 Tintagel Castle, associated with the legend of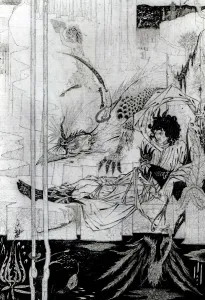 Now King Arthur saw the Questing Beast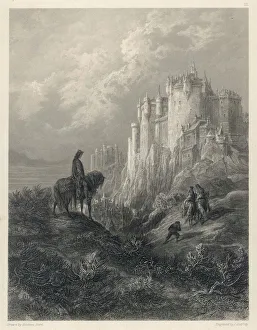 Edyrn at Caerleon
Illustration to the book Le Morte d'
Vivien and Merlin, 1874. Creator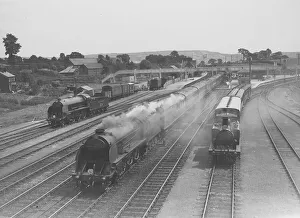 A busy scene at Seaton Junction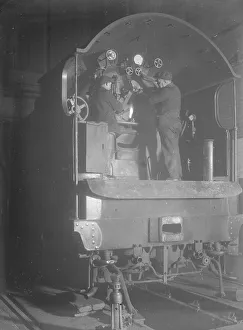 Foot plate repairs to King Arthur engine, 1926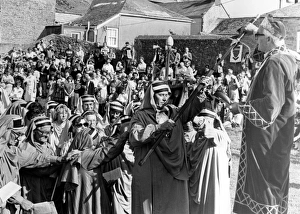 Cornish Gorsedd, Sword of Arthur, St Just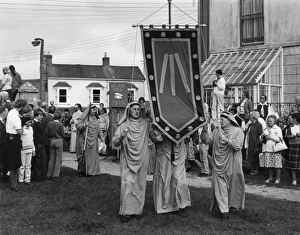 Cornish Gorsedd procession, St Just, Cornwall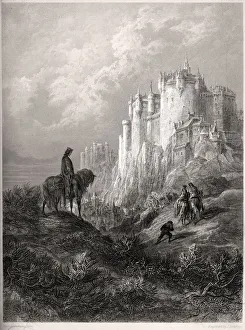 To Camelot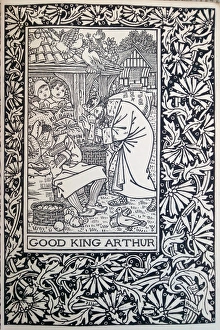 Illustration, Good King Arthur
Portrait of Samuel Clemens (Mark Twain)
The Knights of the Round Table, ca 1475
Illustration from Morte D'Arthur, 1893-1894
St Bartholomews Church, Lostwithiel, Cornwall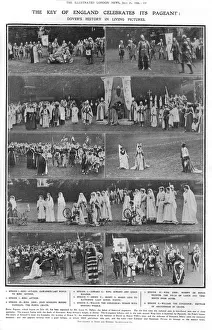 The Key of England celebrates its pageant, 1908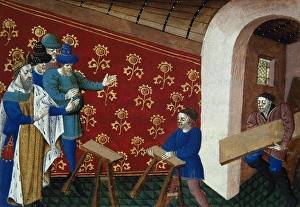 The King Arthur ordering the banquet preparation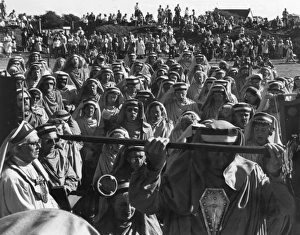 Cornish Gorsedd, Sword of Arthur, St Just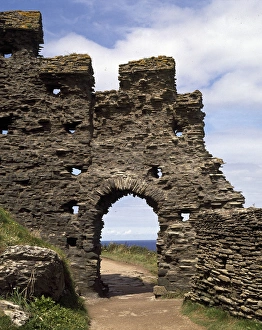 Tintagel Castle, Tintagel, Cornwall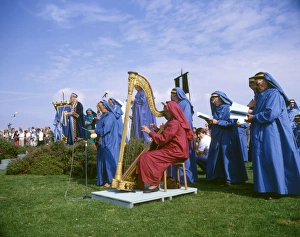 Cornish Gorsedd, Sword of Arthur, Cornwall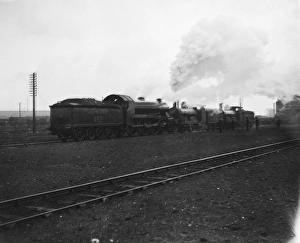 King Arthurs Triumph
Bournemouth Belle - Southern Railway - pictured